CIVIL WAR ADMIRAL DAVID FARRAGUT NAVAL HERO c. 1863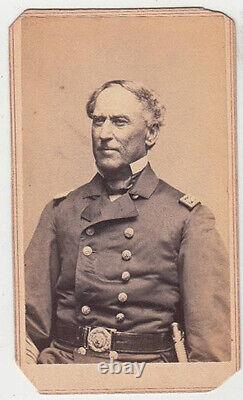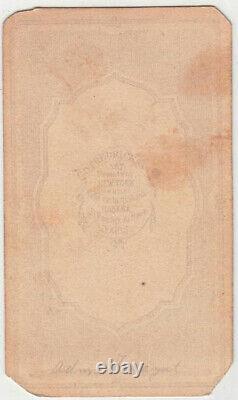 Scarce early original vintage Carte de Visite (CDV) portrait of famous Admiral David Farragut taken by notable NewYork photographer C. David Farragut (July 5, 1801 - August 14, 1870) was a flag officer of the United States Navy during the American Civil War.
He was the first rear admiral, vice admiral, and admiral in the United States Navy. He is remembered for his order at the Battle of Mobile Bay, usually paraphrased as "Damn the torpedoes, full speed ahead" in U. This is a vintage photograph and not a copy or reproduction. CDV measures 2 1/2 x 4 inches and is in excellent condition except for clipped corners. There are with no bends, tears, or creases and the image is very sharp and has strong tones with good contrast and clarity.

---