Civil War Era Glass Bottle / Flask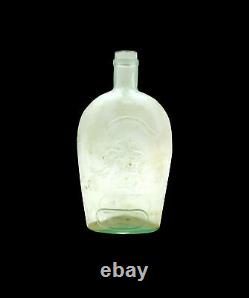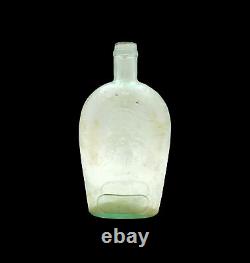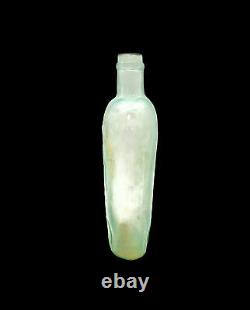 Rare Civil War Era Glass Bottle / Flask. This bottle remains in great condition. There is a Eagle on each side of the bottle.
The American Civil War was a civil war in the United States from 1861 to 1865, fought between northern states loyal to the Union and southern states that had seceded to form the Confederate States of America. The civil war began as a result of the unresolved controversy of the enslavement of black people in the southern states. After Abraham Lincoln won the November 1860 presidential election on an anti-slavery platform, an initial seven slave states declared their secession from the country to form the Confederacy. War broke out in April 1861 when secessionist forces attacked Fort Sumter in South Carolina, just over a month after Lincoln's inauguration. An additional four slave states joined the Confederacy in the following two months. The Confederacy grew to control at least a majority of territory in those eleven states out of the 34 U.
States in February 1861, and it claimed the additional states of Kentucky and Missouri by assertions from native secessionists fleeing Union authority. These states were given full representation in the Confederate Congress throughout the Civil War. The two remaining slave states, Delaware and Maryland, were invited to join the Confederacy, but Delaware declined and nothing substantial developed in Maryland due to intervention by federal troops.

---