CIVIL War U. S. Percussion Cap Box'r. White' Inspection Mark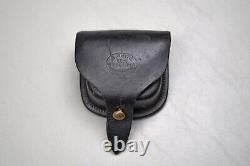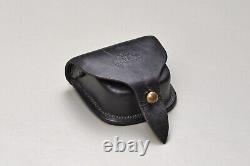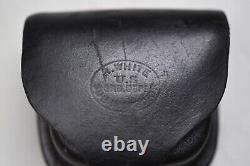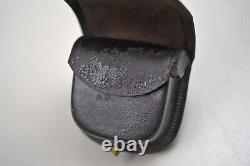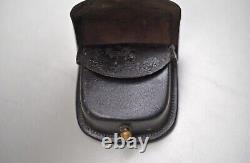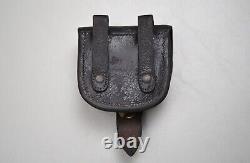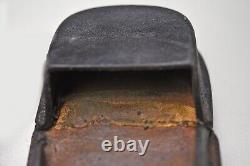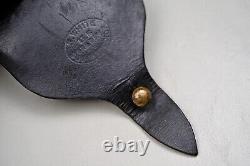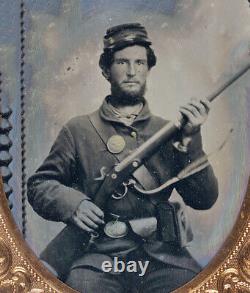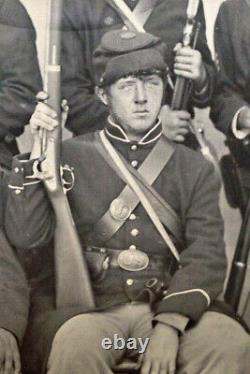 This is a beautiful Civil War Union Cap Box that is in excellent condition. The box is sturdy and with an excellent shape. The outer flap is impressed with an inspection stamp that reads,'R.
The leather is in pliable condition with all stitching intact. Both ears of the inner flap are sewn tightly in place. The loops on the reverse are strong, solid, and undamaged.
The black finish to the front of the box is without damage. The inner flap and reverse exhibits some flaking to the finish. It can be removed if desired. The lamb's wool and vent pick are long gone. The box remains an excellent example in clean and undamaged condition.

---