Feb 12 1865 Soldier Letter Point of Rocks Hospital Chesterfield County Virginia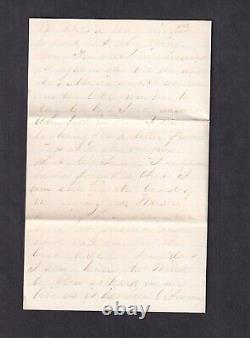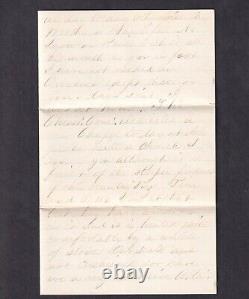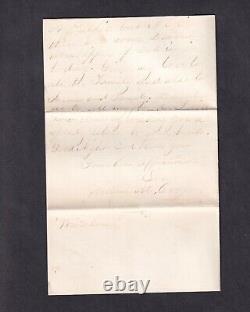 Feb 12 1865 4-page Wounded Soldier's Letter "Point of Rocks Hospital" in Chesterfield County Virginia. William Cooper is writing to His Mother, Mary Cooper, at 818 Buttonwood Street in Philadelphia. Regretfully, I do not have the original envelope.
From the Internet (which has "then" and "now" photos in an easy search). Shortly after the Army of the James landed in Bermuda Hundred, a field hospital was established here at Point of Rocks by the United States Army. The hospital originally consisted of tents set up in the orchard around the Strachan House.
The tents were 50 feet long and contained enough cots and bunks to accommodate 40 or more patients. Sometimes when crowded, patients had to lie on straw bags with a blanket on the bare ground. As the Bermuda Hundred Campaign gave way to the Siege of Petersburg the hospital developed into large complex of wood buildings. The hospital was organized into divisions to distribute patients according to disease. Moses Greeley Parker, a surgeon here, described one division as consisting of 17 wards, each 80 feet long, 20 feet wide and 8 feet high, built of logs and grouped like a horseshoe on the bluff.
Other divisions contained 8 wards that were each 250 feet long, 30 feet wide and 15 feet high. These large wards could accommodate 180 patients each. It is estimated that over 3,000 patients would have been here at any given time. When the Civil War began, Clara Barton was employed as a clerk in the U. Following the First Battle of Bull Run, she began to organize efforts to raise donations for much needed medical supplies for the troops. Her ability to organize relief efforts earned her a pass which allowed her to travel with army ambulances. In early June 1864, Clara Barton arrived at Point of Rocks Hospital. The hospital at that time consisted of twenty lines of long, white tents and served the 18th Corps of the Army of the James. Miss Barton was placed in charge of nursing and diet for the section of the hospital that cared for United States Colored Troops units of the 18th Corps. Miss Barton and her staff also made meals and did laundry for the men. I received your very welcome letter day before yesterday but having been very busy since I have not had time to answer it. The sty has now entirely disappeared. I did not know before that such a small thing could inflict so much pain but it takes a long life time to find out everything. Your ten cent piece arrive all right as also did the rings that Maria sent. I received another letter from her today. Tell her that I will answer them both in one. We are having a regular blow here at present and have had one for the last three or four days. I never knew the wind to blow so hard in my life as it has been blowing all day today otherwise the weather is beautiful. No snow or rain with it all this month so far in fact.
I have not needed an overcoat except three or four days since I was at home. The Christian Comm[ission] dedicated a new Chapel today at their place quite a church I assure you although it is built of the staple produced of this country, viz Pine and Pitch Pine at that but they have windows in it and it is heated quite comfortably by a couple of stoves. Our seats are not cushions nor have we a very extensive altar or Pulpit but I believe there are some Devoted Worshippers of God in it today. Give my love to all the Family and also to James and Family.
Remember me to all my friends. I will now close by wishing you a speedy return to your health. Good Night God Bless you Your Ever Affectionate Son, William M. Sometimes I will require this to protect us both. This item is in the category "Collectibles\Militaria\Civil War (1861-65)\Original Period Items\Other Civil War Original Items".
The seller is "ivymontcpa" and is located in this country: US. This item can be shipped worldwide.

---