John Wright Confederate Soldier Secessionist Politician & Judge Signed CDV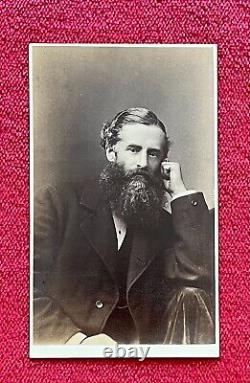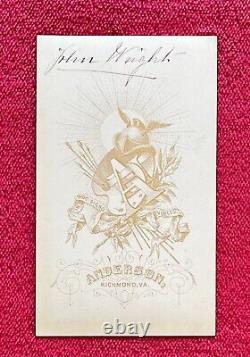 We are offering a signed CDV photograph of John Wright, whom we believe may be John Vines Wright, Confederate military officer, politician and judge. Photo is by Anderson, Richmond, VA. During the Civil War, he served in the Confederate Army as colonel of the 13th Tennessee Infantry Regiment, while at the same time serving in the First and the Second Confederate Congresses.
Wright later served as Tennessee Supreme Court judge, and as chairman of the Northwest Indian Commission whose duty it was to execute treaties with the Sioux Nation in Dakota. NOTE - In our research, we have not found a photograph of John V. Wright, only a sketch done of him as a much older man in 1900.

---