Original CIVIL War Union Warren County New Jersey Family Bible 1859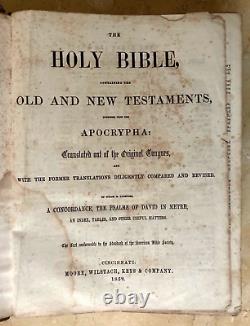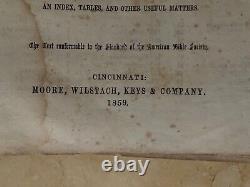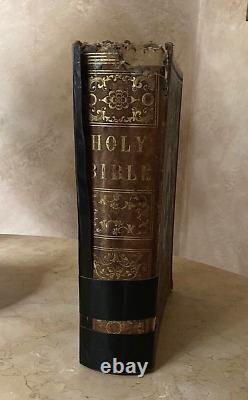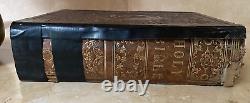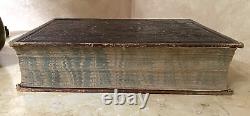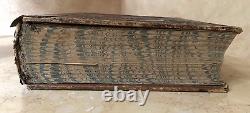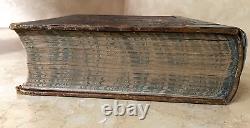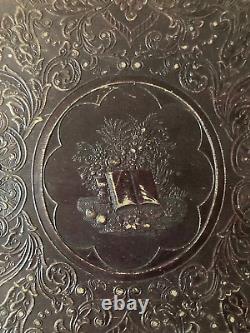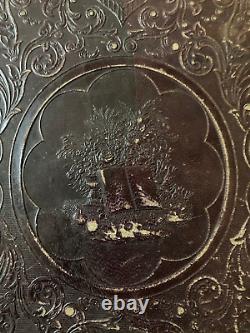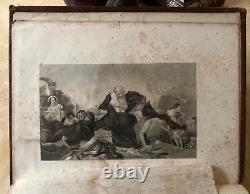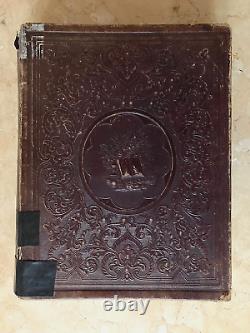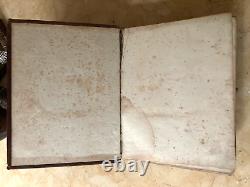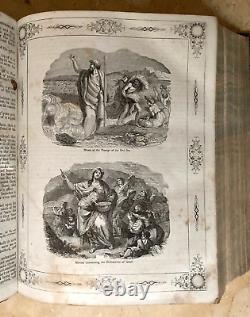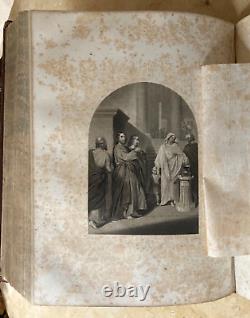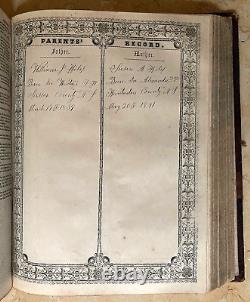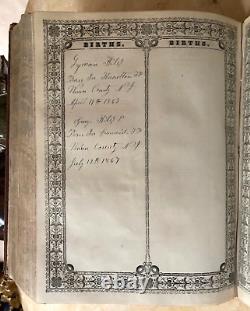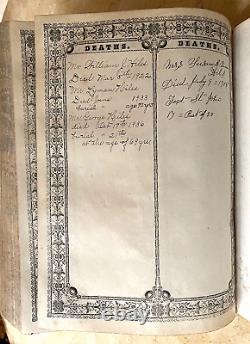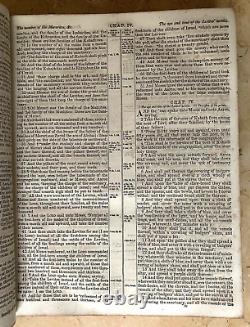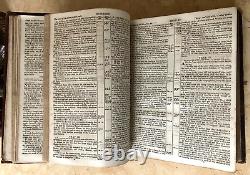 ORIGINAL - CIVIL WAR - UNION - WARREN COUNTY NEW JERSEY FAMILY BIBLE - 1859. CIVIL WAR UNION - WARREN COUNTY NEW JERSEY WILLIAM J. MARCH 17,1839 - d. MARCH 5,1922 FAMILY BIBLE 1859. SHOWS HIS FAMILY ANCESTRY ON 3 PAGES WITH HIMSELF AS THE FATHER WITH A CHILD BORN IN 1863. Very Good condition for its 164 years with late 20th century tape conservation attempt to the cover spine hinge and to the top of spine to cover a light degradation area and couple of very old worm holes (not affecting the text pages). A few damp stained pages. Text block is holding very well with the cover a little loose along with a few pages. Translated out of the Original Tongues. WITH THE FORMER TRANSLATIONS DILIGENTLY COMPARED AND REVISED. A CONCORDANCE, THE PSALMS OF DAVID IN METRE, AN INDEX, TABLES, AND OTHER USEFUL MATTERS. The Text rouformable to the standard of the American Bible Society. MOORE, WILSTACH, KEYS & COMPANY.
Publisher: CINCINNATI (OHIO): MOORE, WILSTACH, KEYS & COMPANY 1859. Dimensions: 11 5/8" x 9 3/8" x 2 3/4.
768 + 42 + 22 pages + front + back blanks + cover Includes many engravings. Still retains its original tissue guards as designed. Gilded spine design and title.

---