Sanitary Commisssion CIVIL War Soldiers Personal Effects Circular 1866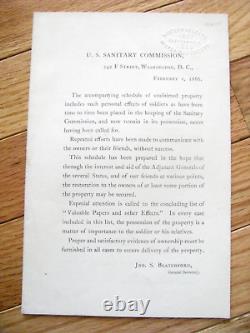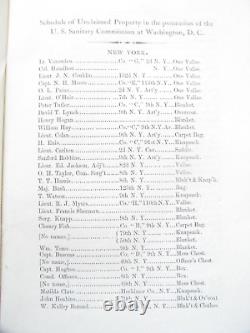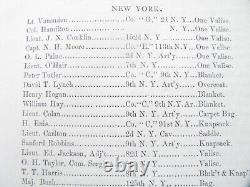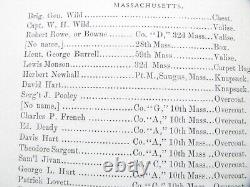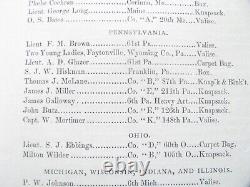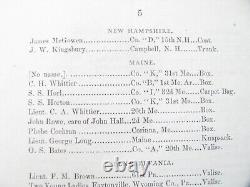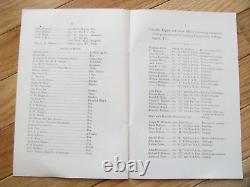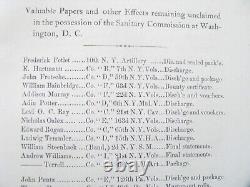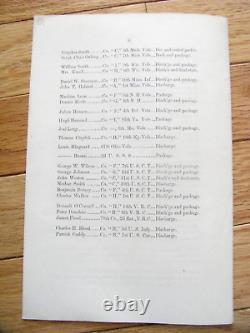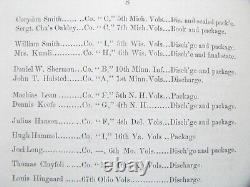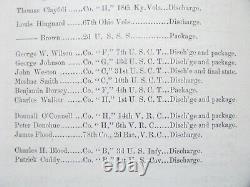 John Samuel Blatchford was active in the US Sanitary Commission, aiding wounded & sick soldiers as General Secretary of the Commission An original Circular from Blatchford issued at Head Quarters of the US Sanitary Commission, Washington, DC Feb 1, 1866 enumerating 8 pages of items that the Commission has in it's possession, left by soldiers of various named regiments, or their families and unclaimed despite repeated efforts by the Commission to contact them, asking friends to aid in restoration of the items. The list names 100s of men, by state & regiment, and the items they left behind- from knapsacks, trunks & carpet bags to overcoats, discharges, muster rolls etc incl General Wild's trunk, also items left by a few ladies such as the knapsack of Matilda Clute of Herkimer, NY and a box belonging to Phebe Cochran of Corinna, Maine.
8pp 9 x 5 ptd. Minor aging, edge wear, Overall VG. NOTE: Any repair to a paper item is listed.
I use only museum curator approved archival repair tape. All items are unconditionally guaranteed to be authentic and in the condition as described.

---