Sanitary Fair CIVIL War Disabled Soldiers Home Broadside 1865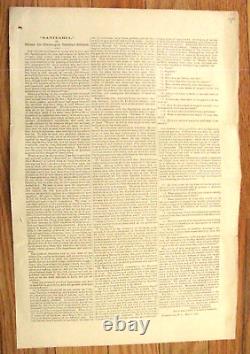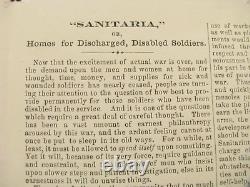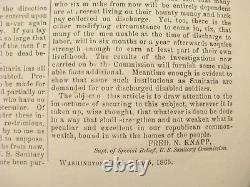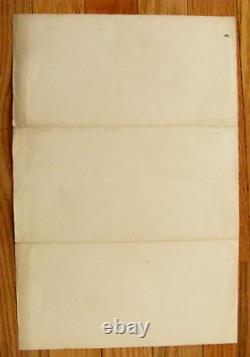 An original May 5, 1865 Broadside titled "Sanitaria or Homes for Discharged, Disabled Soldiers", issued by Sanitary Commission Superintendent Frederick N Knapp, at Washington, DC- "Now that the excitement of actual war is over", the question is raised of how to attend to those men disabled by the War, calls for the establisment of a National Home for Disabled Soldiers & how best to restore the veterans who have sacrificed so much, to their homes and the working community, by forming each Soldier's Asylum as a workshop, school, hospital & & home, and seeks immediate efforts, while the Nation is focused on their heroism. 1p ptd, approx 10 x 14.3. Fold, age stains, edge wear, Overall VG.
NOTE: Any repair to a paper item is listed. I use only museum curator approved archival repair tape. All items are unconditionally guaranteed to be authentic and in the condition as described.

---